旅行をより楽しく、より自由にする
2017年に設立されたMegawheelsは、研究開発、生産、販売を統合するハイテク民間企業です。その主な製品はインテリジェントな短距離輸送ツールであり、短距離通勤の分野でインテリジェントな物理的相互作用とインテリジェントなロボット技術を世界中の顧客に提供することに取り組んでいます。
クリエイティブ
グリーンで軽量な短い通勤ソリューション:電動スクーター、電動アシスト、マイクロ電気自動車、低高度旅行など。
レジャーとエンターテインメント、スマート製品:ホバーボード、スクーター、ボディフィーリングカー、サーフボードなど。
アドバンテージ
ブランドとチャネルの運営に関して、Megawheelsは数年にわたって業界で多くの経験豊富な才能を蓄積し、一流のブランドマーケティングと運営チームを設立しました。
R&Dでは、Megawheelsは業界のR&D技術者を集め、専門的で革新的なR&Dチームを形成し、R&Dチームをサポートするビッグデータセンターを設立します。
米国、英国、日本、ヨーロッパに倉庫とアフターサービスセンターがあり、Amazon、eBay、公式Webサイトなど、多くの主要な市場や小売店で製品を購入できます。また、米国、英国、アイルランド、イタリアなどに多数のオフライン販売代理店を積み上げ、海外倉庫への直販を行っています。製品は世界30以上の国と地域に輸出されています。メガホイールは世界の売上高のトップセラーの1つであり、2021年に好調な売上高を記録し、四半期の総売上高は同じカテゴリーのトップ5に達し、スクーター垂直分野のヘッドセラーになりました。
さらに、いくつかの外国のニュースメディアと協力して、ブランドをより早くターゲット市場に押し出し、ブランド認知度を向上させ、将来電動スクーターを購入したい潜在的な顧客にMEGAWHEELSブランドを考えさせます。
未来
これで、米国とヨーロッパの20か国以上でMegawheels電動スクーターを見ることができます。 Megawheelsは、ショートスマートトランスポーテーションの分野を探求し続け、世界中の顧客に高度道路交通システムの製品とサービスを提供し、世界のスマートトラベルウィンドをリードし、真にショートスマートトランスポーテーションのリーダーになります。
私たちは、愛する従業員に最高の労働条件を提供することにより、より良い製品を生み出すことに尽力しています。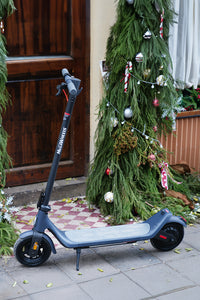 MEGAWHEELS -Make Travel Happier and Freer
Megawheels, founded in 2016, is a high-tech private enterprise integrating research and development, production and sales. Its main products are intelligent short-distance transport tools, and it is committed to providing global customers with intelligent physical interaction and intelligent robot technology in the field of short commuting.
Advantage
In terms of brand and channel operation, Megawheels has accumulated a large number of experienced talents in the industry for several years, and established a first-class brand marketing and operation team;
In R&D, Megawheels gathers R&D technicians in the industry, forms a professional and innovative R&D team, and establishes a big data center to support R&D team;
We have warehouses and after-sales service centers in the US, UK, Japan and Europe, and our products can be found in many major marketplaces and retailers, including but not limited to: Amazon, eBay and Official Website. We have also accumulated a large number of offline distribution agents in the US, UK, Ireland, Italy and other countries to carry out direct sales to our overseas warehouses. The products are exported to more than 30 countries and regions around the world. Megawheels is among the top sellers in the global sales and has recorded good sales in 2021, with quarterly total sales reaching the Top 5 of the same category, becoming the head seller of the scooter vertical field.
In addition, we also have collaboration with some foreign news media to push our brand to target market faster, improve brand awareness and let potential customers who want to buy electric scooters in the future think of our MEGAWHEELS brand.
Future
Now you can see Megawheels electric scooters in more than 20 countries in the US and Europe. Megawheels will continue to explore the field of short smart transportation, provide more intelligent short distance travel products and services for customers around the world, lead the global smart travel wind, truly become the leader of short smart transportation! We are committed to creating better products by providing the best working conditions for our beloved employees.
LEQISMART -Smart travel, Dares to Imagine
LEQISMART, another brand of our company, is a global brand focusing on intelligence short commuting. Following the footsteps of the intelligence era, LEQISMART brings a new revolution to the field of electric scooter with breakthrough technology innovation. It has become a leader in the field of intelligence commuting and short transportation vehicles.

Brand Vision:
Focus on intelligent short commuting, making products that appeal to young people, leading the trend of future travel.